Premises Audit
This Safety Audit would be based on the Workplace Regulations, incorporating an inspection of offices, workspaces and workshops, etc.., and the Fire Assessment would be based on the Regulatory Reform (Fire Safety) Order 2005 incorporating an inspection, assessment and a final report.
Site Audits/Inspections
To carry out safety inspections / audits randomly (without notice), during normal working hours.  The frequency, i.e., daily, weekly, fortnightly, etc., to be agreed on a Contract Notification Form.  Safety Inspections / Audits will include giving advice on improving Health & Safety.  We can also assist Management in carrying out Safety Tool Box Talks, and pre-planning, etc.  These Inspections / Audits include writing Reports which are forwarded onto Company Management.
Safety Inspection Audit Days Accompanied by a Senior Manager
This involves visiting a number of your projects or workplaces in a day to carry out Safety Inspection Audits.  This will provide the person who accompanies our Consultant with first hand experience of levels of safety performance and at the same time improve their safety awareness of necessary standards and control measures.
Management Audits
A systematic assessment of methods and policies of an organization's management in the administration and the use of resources, tactical and strategic planning, and employee and organizational improvement.
The objectives of a management audit are to (1) establish the current level of effectiveness, (2) suggest improvements, and (3) lay down standards for future performance. Management auditors (employees of the company or independent consultants) do not appraise individual performance, but may critically evaluate the senior executives as a management team.
Statistical Analysis
Statistical analysis refers to a collection of methods used to process large amounts of data and report overall trends.  Statistical analysis is particularly useful when dealing with noisy data.  Statistical analysis provides ways to objectively report on how unusual an event is based on historical data.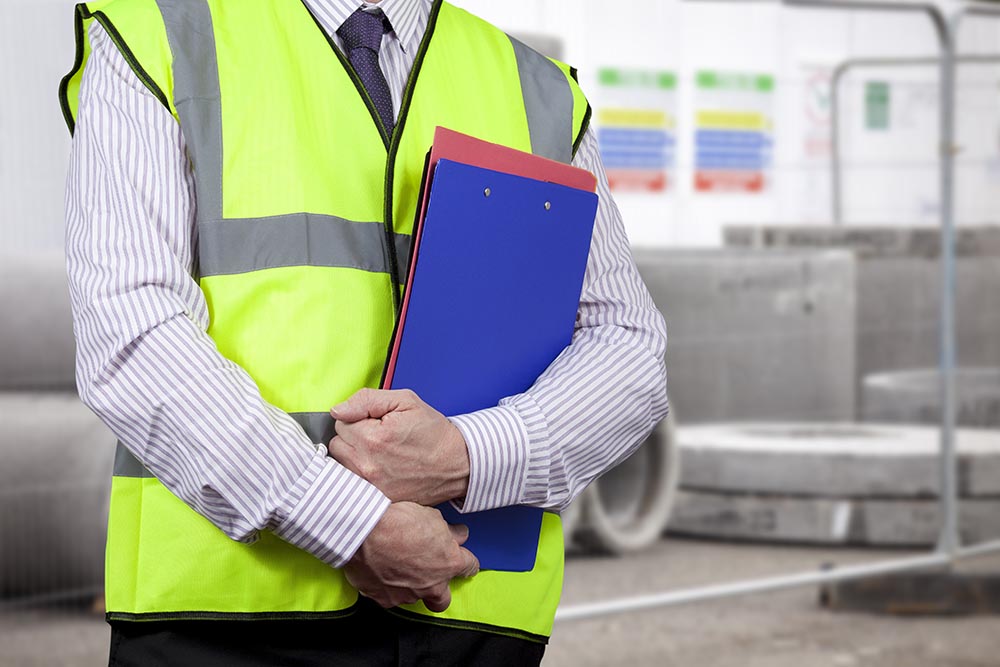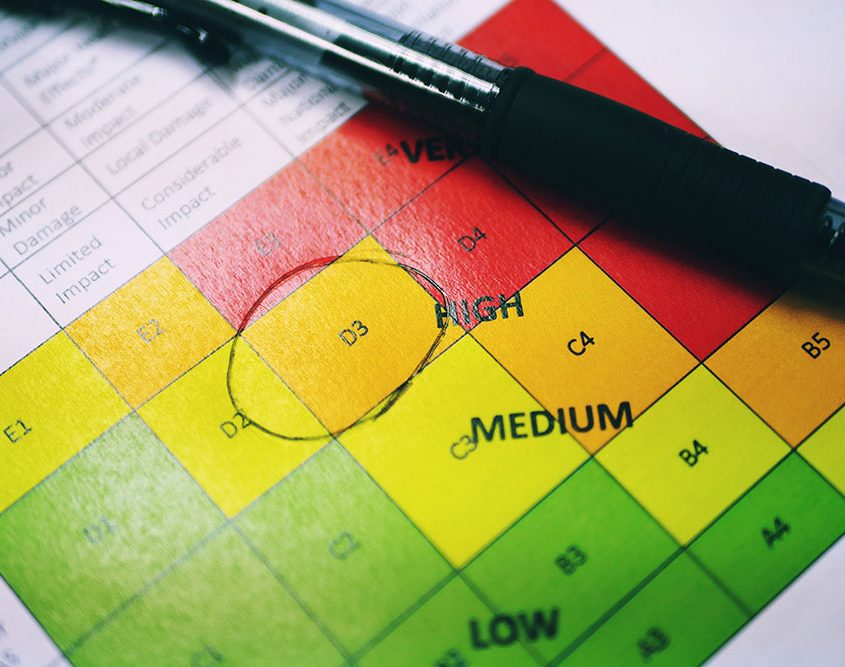 Risk Assessments and Method Statements (RAMS)
Use your site documents as an additional marketing tool. Richardson-Hill focus on producing professional documents with commercial benefits
As well as being a legal requirement, you will find that many clients and main contractors will not allow you to start works until you have prepared and provided them with a copy of your RAMS. Furthermore clients and contractors will no longer just accept any old generic RAMS, they must be specific to the works that you are carrying out and address all of the risks and hazards associated with the work.  In addition to this, the RAMS should also specify how you are going to deal with the hazards, whilst ensuring that your proposals are legal and in compliance with current health and safety regulations.
There are several commercial reasons for having (professionally prepared) RAMS.  Firstly you may be prevent and stopped from working on a site without the correct RAMS first being in place. Secondly having the correct RAMS in place will also show your client that you are a professional and competent organisation that they can trust and work with.
For example imagine the situation where two contractors submit tenders for work, both contractors submit competitive prices and method statements, but the first contractor has submitted a very poor method statement that clearly indicates he does not understand what the work involves, he may have just scribbled something together, copied something from a friend, used a generic CD system or downloaded something from the internet.  In contrast, the second contractor has put in the effort to submit professionally prepared project specific RAMS that clearly illustrates he understands exactly what the work involves and shows how he intends to do it. Who would you choose?
We complete these for most of our clients.  Some clients have Richardson-Hill produce professional RAMS for all of the contracts as they want the commercial edge on competitors. Other clients require one off RAMS for specialist works or on large contracts they have won.
Better still our fees will not break the bank and all work is carried out on a fixed price quotation basis.
Call us today for a professional Method Statement Writing service on: 0208 524 8396
Hand Arm Vibration Syndrome (HAVS) Assessments
H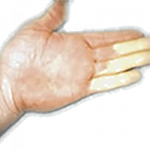 AVS Assessment allows you to easily access vibration exposure information, and plan your work within the legal limits. With HAVS Assessments, you and your employees can quickly access vibration output information for the tool in use.
Assessing vibration levels and working out the EVA's and ELV's are notoriously difficult for the inexperienced but our consultants are trained and experienced in carrying out these assessments and will efficiently produce these assessments. All assessments come with a vibration register attached for recording employee's vibration exposure.
Once you start measuring vibration exposure, you can easily comply with the legal exposure limits, and take action to reduce the risk of HAVS within your workplace.
NOISE Assessments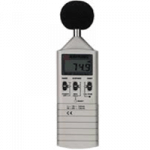 The aim of a noise assessment is to help you decide what you need to do to ensure the health and safety of your employees and others who are exposed to noise generated by your company's operations.
Accurate noise monitoring equipment can be expensive but don't worry we have all the resources you need. We have all the necessary equipment and expertise for carrying out noise assessments and making recommendations to help you comply with the Control of Noise at Work Regulations 2005.
P.P.E Assessments
The need for PPE must be identified through Risk Assessment. For example, a Control of Substances Hazardous to Health (COSHH) risk assessment may show that gloves are required when using the substance being assessed. As with all risk assessments, those carrying them out must be competent to do so. In addition to identifying the need for PPE, it is essential that the right type and grade of PPE is specified and provided.
Without extensive experience and product knowledge producing P.P.E Assessments for each task can be a prolonged and tedious task. Fortunately Richardson-Hill has all those elements and this allows us to produce such assessments in a cost effective and efficient manor for our clients.
COSHH Assessments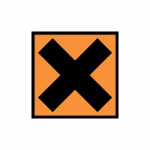 Companies have a duty of care to their employees and others when their operations involve the use of substances that could be hazardous to health (Control of Substances Hazardous to Health Regulations 1999). The Management have a responsibility to carry out a COSHH assessment for substances that could be hazardous to health and, to have in place a management system for checking that the control measures required are in order.
COSHH Assessments produced by us on behalf of our clients are formulated and written in strict compliance with the COSHH Regulations.
Where there are many such substances in use, Richardson-Hill can arrange to carry out surveys of the Head Office, Workshops and Sites to obtain information regarding all the substances used by the Company that could be hazardous to health. We can also obtain Safety Data Sheets from the suppliers/manufacturers for substances that could be hazardous to health.
Working at Height Assessments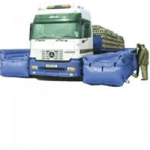 The law requires that employers and self-employed contractors assess the risk from work at height and go on to organise and plan the work so it is carried out safely. Work at height is the biggest single cause of fatal and serious injury in the construction industry, particularly on smaller projects.
From ladders, scaffolds, working platforms and roof edges; and through fragile roofs or rooflights. Avoid work at height where it reasonably practicable to do so, e.g. by assembly at ground level and:
Prevent any person falling a distance liable to cause personal injury e.g. by using a scaffold platform with double guard-rail and toeboards; and
Arrest a fall with equipment to minimise the distance and consequences of a fall, e.g. safety nets, where work at height cannot be avoided or the fall prevented.
We will create a risk assessment and give you advice on what could be done to avoid the risks.
DSE Assessments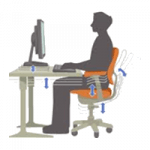 The Health & Safety (Display Screen Equipment) Regulations 1992 and associated guidance set standards that aim to control the health risks associated with DSE.
A detailed schedule to the Regulations sets out the minimum requirements for workstations.
The Regulations require a risk assessment (analysis) of all workstations. If the workstation is modified or changed in any way, the risk assessment must be reviewed.
One of our consultants will visit the premises to carry out an inspection of the DSE workstation(s), focussing on the essential characteristics of the workstation itself and environmental conditions including space, lighting, reflection, glare, noise, heat, radiation and humidity.
Upon completion of the inspection, the consultant will produce a full report giving recommendations to be implemented where inadequacies have been highlighted.
For more information or to order this service please e-mail us at: info@richardson-hill.co.uk
Completion of Questionnaires
Avoid down time, let the professionals answer the question's
What is a pre-qualification questionnaire?
Pre-qualification questionnaires are used to help public sector buyers/purchasers shortlist suppliers to invite to tender where a certain level of technical ability is required, and form part of the restricted tendering procedure.
PQQs enable purchasers to assess the organisation's commercial, technical and financial competencies and determine whether they meet the minimum criteria of the contract. Within the construction industry, pre-qualification questionnaires have also been adopted by private sector construction companies as they provide an effective method of assessing sub-contractors' competencies.
A typical pre-qualification questionnaire will request full company contact details, evidence of previous work and require answers based on the following topics:
Finance
Status & legitimacy
Quality
Environment
Equal Opportunities
Health and Safety
These PQQ's are usually very time consuming and quite stressful for company directors. Richardson-Hill have completed PQQ's on behalf of our clients for all the major construction companies in the UK and several for the Olympics. We are extremely efficient in dealing with PQQ's and are happy for you to delegate such activities to us.
Call us on: 0208 524 8396
Interesting links
Here are some interesting links for you! Enjoy your stay :)